Dr. Jaghab provides all phases of general dentistry:
Pediatric Dentistry (Children's Dentistry)- It's never too early for kids to visit the dentist. We recommend children be seen in our office as early as age 1 in order to establish a strategy for prevention of childhood cavities. With the proper intervention and parental counseling, we can help your child avoid cavities for a lifetime of oral health.
Implants- Dental implants are the perfect option for people who would like to replace their missing teeth or for people who wear dentures and desire more stability when chewing.
Periodontics- Gum disease can increase your risk and complicate health problems such as heart disease, stroke, respiratory disease, diabetes, and pre-term births. Our office follows the guidelines of the American Academy of Periodontology in helping our patients achieve and maintain health gums for a healthy body.
Endodontics (Root Canal Therapy)- Toothaches and same day emergencies are easily handled by our office.
Oral Surgery
Restorative (Tooth Colored Fillings, Bonding)
Prosthodontics (Crowns and Bridges, Dentures and Partials)
Also, Dr. Jaghab is trained in orthodontics and provides Invisalign clear braces.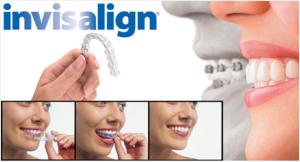 Unhappy with your bleaching results, try KöR Deep Bleaching, the MOST reliable and effective bleaching system ever developed.