Family Dentistry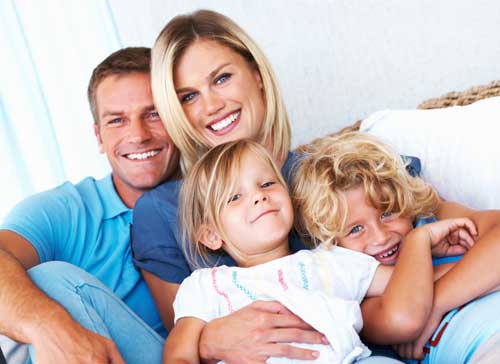 The Convenience of Family Dentists
If you're like most people, life is busy. Maybe so busy that six months fly by without you even giving thought to visiting a dentist for a dental checkup. And if each of your family members sees a different dentist, it's easy to understand why you'd put off going. If this sounds like you, a family-friendly dental office might be your tooth care time-saver.
Family dentists provide a broad spectrum of dental care -- from prevention and restoration to cosmetic dentistry treatments and more. How convenient is that? All you have to do is find the right dentist. And we make that easy! Just call our friendly staff anytime at (248) 855-4800 and we'll search our family dentists to find one who meets your needs. You can choose a dentist with Saturday hours and make sure the office is near your home, work or somewhere in between. Family dentistry offers you comprehensive dental care for the entire family. So find a dentist today!
What to Expect from Your Family Dentist
Family dentists perform preventive dentistry. You should see a dentist every six months for professional dental cleanings, dental exams and necessary X-rays. These visits ensure that your dentist can find and treat dental problems before they become too serious. Your dentist will also talk to you about proper self-care in between visits. This includes a discussion about the correct technique for brushing and flossing and instruction for any other recommended home-care strategies. The goal of family dentistry is for patients and dentists to work together to maintain good oral health.
Cosmetic and Family Dentistry
More and more often these days, cosmetic and family dentistry is offered by family dentists. Cosmetic and family dentistry includes techniques such as teeth whitening and veneers. Family dentists also provide restorative care. This includes dental treatment to repair and restore your teeth, such as a tooth filling, dental crown and dental bridge. Many family dentists also offer more complex care, such as root canal treatment or oral surgery. If your dentist feels you need work outside of his or her area of expertise, you will be referred to the appropriate specialist. In most cases, the family dentist continues to coordinate your care.
Cosmetic and family dentistry includes a wide range of dental care for the entire family. That translates into a one-stop shop for your family's dental care needs. What could be easier? To schedule an appointment please call (248) 855-4800